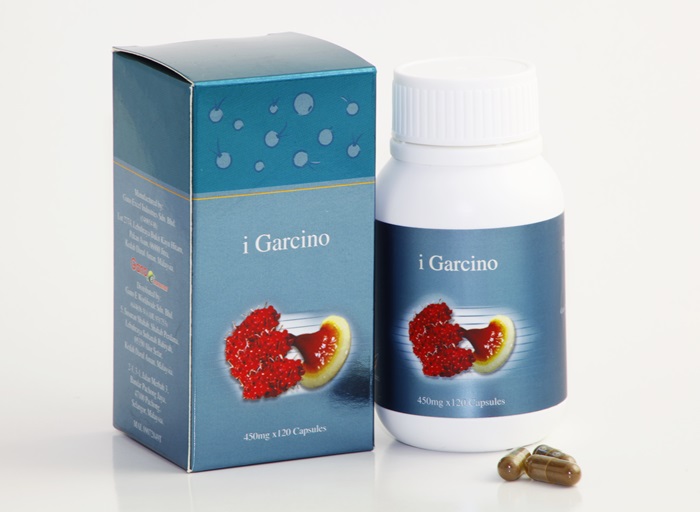 i Garcino
i Garcino is specially formulated with a combination of Garcinia atroviridis, Tamarindus indica and Ganoderma lucidum extracts. It contains Hydroxycitric Acid (HCA). It is designed to improve well-being and sustainable health at the same time.
i Garcino may help to:
Boost the energy and metabolism.

Strengthens the body.
Active ingredients

Each capsule of i Garcino contains 315mg of Garcinia atroviridis, 112.5mg of Tamarindus indica and 22.5mg of Ganoderma lucidum extracts.
Active ingredients
3-4 capsules twice daily before meal.

MAL09072849T
KKLIU.2838/2017
This is a traditional product advertisement.