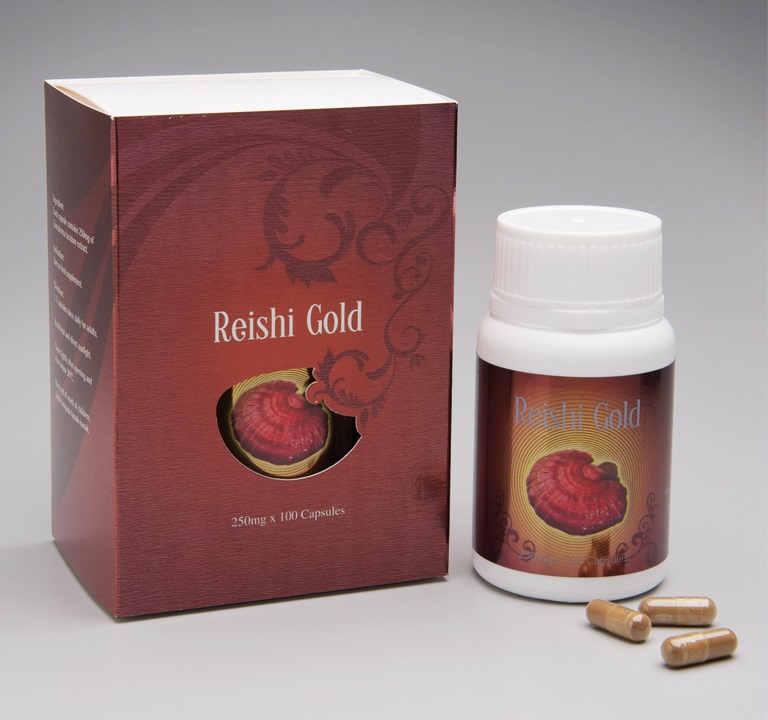 Reishi Gold
Fomulated by advanced technology, Reishi Gold is blended with 6 species of red reishi (Ganoderma lucidum) broken-spores extracts with high concentration.
This full Spectrum Reishi product with highest health efficacy contains various active components such as Reishi polysaccharides, adenosine, organic germanium, triterpenoids and other nutrients to maintain optimum health.
Active ingredients
Each capsule of Reishi Gold contains 250mg of Ganoderma lucidum extracts

.
Recommended use
-1-2 capsules twice daily.
-Gastric and stomach ulcer patients are advised to consume after meal.
-For best result, taken together with Reishi Gold

.

MAL08080010T
KKLIU.2963/2017
This is a traditional product advertisement.