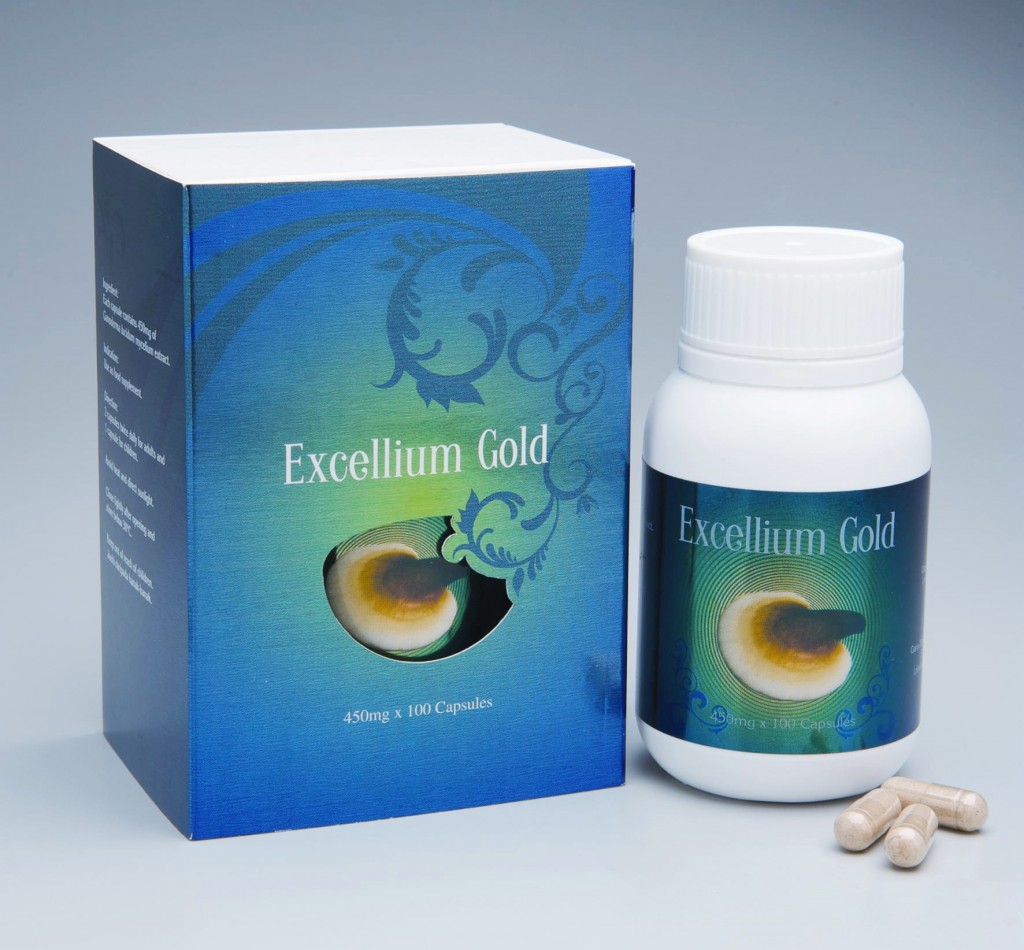 Excellium Gold
Excellium Gold is specially made by the mycelium of Reishi to enhance health. This full water soluble Excellium Gold contains polysaccharide and organic germanium which are 4 times higher than the fruiting body of Reishi. Excellium Gold is suitable for both children and adult to maintain good health .
Active ingredients
Each capsule of Excellium Gold contains 450mg of Ganoderma lucidum mycelium extracts.
Recommended use
-1-2 capsules twice daily.
-Gastric and stomach ulcer patients are advised to consume after meal.
-For best result, taken together with Reishi Gold

.

MAL08080881T
KKLIU. 2964/2017
This is a traditional product advertisement.