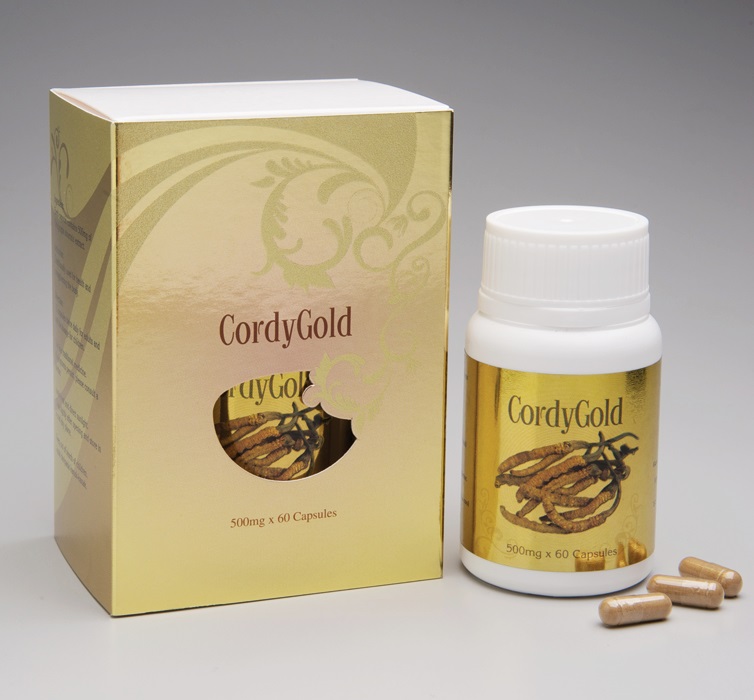 CordyGold
CordyGold is made of 100% Cordyceps sinensis extracts which is rich in polysaccharides, mannitol, cordycepic acid, adenosine, cordycepin, sitosterol and other health beneficial elements in promoting good health and relieves fatigue.

CordyGold may help to: 

Strengthen body

Promote Vitality

Active ingredients
Each capsule of CordyGold contains 500mg of Cordyceps sinensis extracts.
Recommended use


1-2 capsules twice daily, half the dosage for children.

 

MAL08082544T
KKLIU 2962/2017
This is a traditional product advertisement.